When logged in to Stage Access, click on Menu in the navigation bar.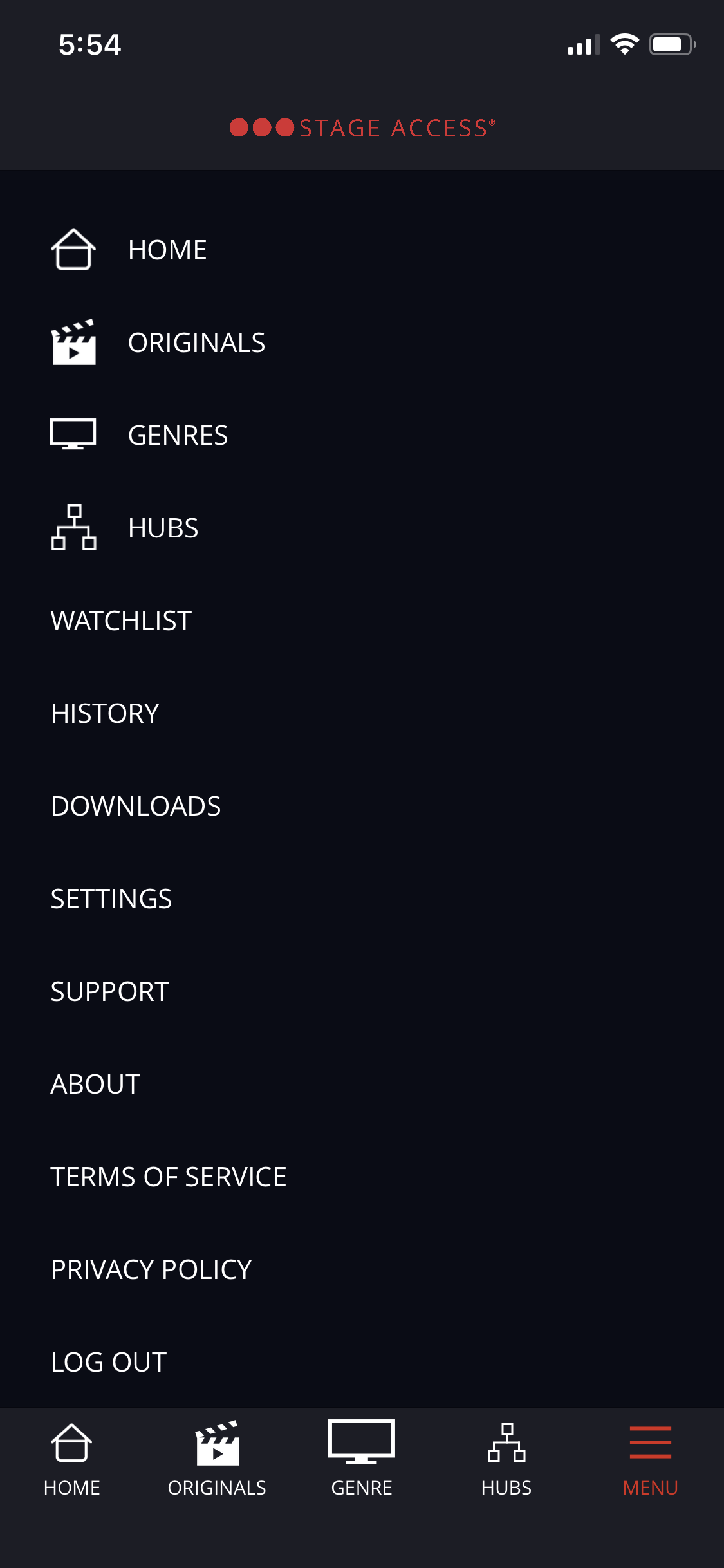 Select "History" to view a list of programs that you have watched.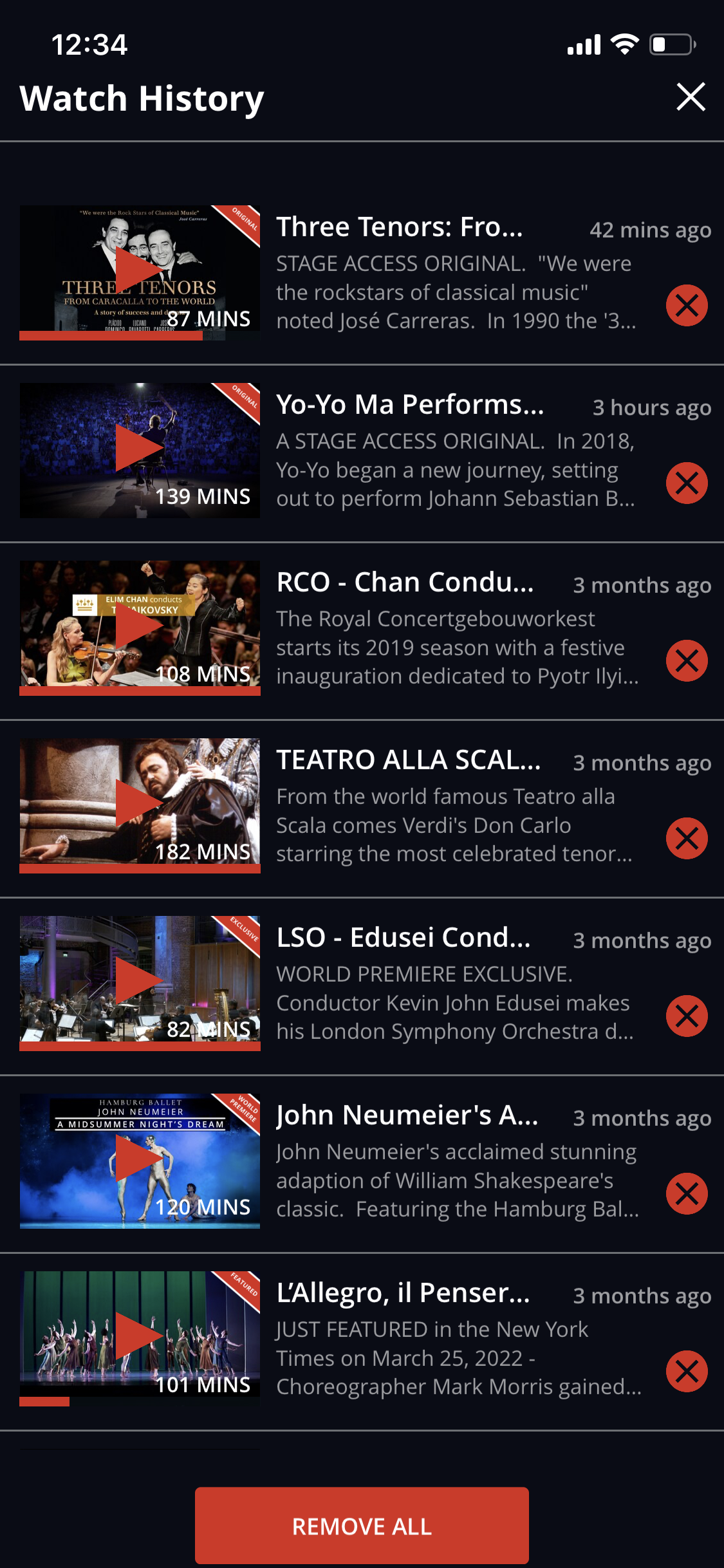 To remove an individual title from your Watch History, click the red "x" button. To remove all titles from the list, click the red "Remove All" button.